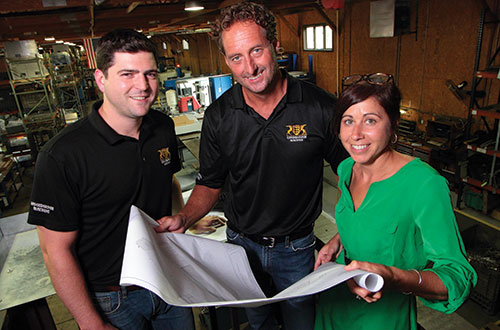 Hafendorfer Machine, Inc. (HMI) has been providing a variety of services since 1994. We continue to expand our list of value-added services, such as enclosure fabrication, high speed laser cutting in flat, tubular, and structured materials. Our employees are cross trained to provide quick results with around the clock operations. What sets us apart from other contract manufacturers is our diversity of services with a sense of urgency the world demands.
Here at HMI, we understand our role to expand your capabilities and be the strategic partner you deserve.
Our capabilities include:
Flat 2D Laser Cutting and Tube/Structural Laser 3D Laser Cutting:
Able to cut the most intricate designs in an assortment of metals including mild steel, stainless steel and aluminum.
Vertical & Horizontal Machining:
High precision machines capable of achieving close tolerances on practically all grades mild carbon, stainless steel, brass, hard plastics, and mild carbon steels.
Punching, Forming and Bending:
The latest equipment, enabling us to perforate, fabricate, and form metal to the most exacting tolerances.
Robotic & Manual Welding:
A complete range of welding processes including MIG, TIG, and resistance spot welding.
Here at HMI we understand that we live in a "need it yesterday" environment. We also understand the value of intelligent design and achieve this through state-of-the-art machines that are both flexible and efficient.
We believe that a decentralized management team leads to a more dynamic manufacturing environment, where supervisors are encouraged to use innovation and skill to get the job done. This is a sure fire, yet practical way to generate more ideas that save time and money, improving your bottom line.
HMI stands behind its work 100% and if problems arise we will work carefully and quickly to ensure that the problem is not only remedied, but is never repeated. You can depend on us to construct a recovery plan that is air tight with revised and expanded quality checks, so that your needs are not compromised.
We invite you to contact us regardless of the size, shape or quantity of your project.